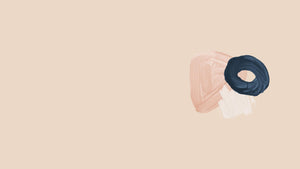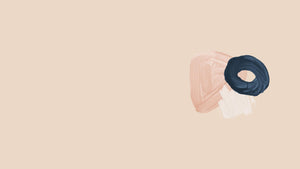 This privacy policy applies to theokoffler.com owned and operated by Theo Koffler. Our Privacy Policy is designed to help you better understand how we collect, use, store, process, and transfer your information when operating our website, mobile apps, products, software and other services (collectively "Service" or "Services"). The following are our core privacy principles:
We collect and handle information, (i) to provide, analyze and improve our Services, (ii) as we reasonably believe is permitted by laws and regulations, such as for marketing and advertising purposes, and (iii) as reasonably necessary to comply with laws and regulations, and to protect the security and safety of our company, employees, customers and others. We are committed to providing a secure and safe environment for our Services. Please review this Privacy Policy. By using our Services, you agree to all the policies and procedures described in the foregoing documents.
What Information We Collect
Information you provide directly to us
Subscribe Information 
When you submit "subscribe", we collect personal information, such as your name, and contact information such as your email.
Social Media Features and Widgets
Our Web site includes Social Media Features, such as the Facebook Like or Share button and Widgets. These may allow third party social media services to provide us information about you, including your name, email address, and other contact information. The data we receive is dependent upon your privacy settings with the social network. Features are either hosted by a third party or hosted directly on our Site. Your interactions with these Features are governed by the privacy policy of the company providing it. You should always review, and if necessary, adjust your privacy settings on third-party websites and services before linking or connecting them to our website or Service.
We may post customer testimonials either on our website or in other online or offline formats. Customer testimonials may contain personal information and it is our policy to request consent from customers in advance of using testimonials. If you wish to update or delete your testimonial, you can contact us at getsupport@theokoffler.com.

Third-party services (e.g., social media). If you use a third-party site, such as Facebook or Twitter, in connection with our Services to communicate with another person (e.g., to make or post referrals or to request that we communicate with another person), then in addition to that person's name and contact information, we may also collect other information (e.g., your profile picture, network, gender, username, user ID, age range, language, country, friends lists or followers) depending on your privacy settings on the third-party site. We do not control third-party site's information practices, so please review their privacy policies and your settings on those sites carefully.
Customer Service 
When you contact our Customer Service or correspond with us about our Service, we collect information to: track and respond to your inquiry; investigate any breach of our Terms of Use, Privacy Statement or applicable laws or regulations; and analyze and improve our Services. Information is collected through tracking technology (e.g. from cookies and similar technologies)
Web Behavior Information
We and our third-party partners use cookies and similar technologies (such as web beacons, tags, scripts and device identifiers) to help us recognize you, customize and improve your experience, provide security, gather demographic information about our user base, to offer our products and services to you, to monitor the success of marketing programs, and to serve targeted advertising on our site and on other sites around the Internet. We may receive reports based on the use of these technologies by these companies on an individual as well as aggregated basis. Users can control the use of cookies at the individual browser level. If you reject cookies, you may still use our site, but your ability to use some features or areas of our site may be limited. As is true of most web sites, we gather certain information automatically and store it in log files. This information may include internet protocol (IP) addresses, browser type, internet service provider (ISP), referring/exit pages, operating system, date/time stamp, and/or clickstream data. We may combine this automatically collected log information with other information we collect about you, such as your user profile ID. We do this to improve services we offer you, and to improve marketing, analytics, and site functionality.
How We Use and Share Information
Theo Koffler will use and share your personal information with third parties only in the ways that are described in this Privacy Policy. Using information to provide, analyze and improve our Services. We use the information described above to operate, provide, analyze and improve our Services. These activities may include, among other things, using your information in a manner consistent with other commitments in this Privacy Policy, to:
host our website, authenticate your visits, provide custom, personalized content and information, and track your usage of our Services;
conduct analytics to improve and enhance our Services;
offer new products or services to you, including through emails, promotions or contests;
implement online marketing campaigns and targeted advertising, including by utilizing third party ads (subject to your cookie settings and preferences), and to measure the effectiveness of our marketing and targeted advertising;
conduct surveys or polls, and obtain testimonials;
perform research & development activities, which may include, for example, conducting data analysis and research to develop new or improve existing products and services, and performing quality control activities.
Aggregate Information
We may share aggregate information with third parties, which is any information that has been stripped of your Registration Information (e.g., your name and contact information) and aggregated with information of others so that you cannot reasonably be identified as an individual ("Aggregate Information").
Marketing Communications
By subscribing with us, you are agreeing that we may send you promotional emails about our Services. You can opt-out of receiving certain messages or notifications from us by contacting our Privacy Administrator at getsupport@theokoffler.com. You can also click the "unsubscribe" button at the bottom of promotional email communications. Please note that you may not opt-out of receiving non-promotional messages regarding your account, such as technical notices, purchase confirmations, or Service-related emails.
Linked Websites
Theo Koffler provides links to third-party websites operated by organizations not affiliated with Theo Koffler. Theo Koffler does not disclose your information to organizations operating such linked third-party websites. Theo Koffler does not review or endorse, and is not responsible for, the privacy practices of these organizations. We encourage you to read the privacy statements of every website that you visit. This Privacy Policy applies solely to information collected by Theo Koffler.
Changes to this Privacy Policy
We reserve the right to modify or amend this Privacy Policy at any time by posting the revised Privacy Policy on our site. The changes will only affect the information we collect after the effective date of the change to our Privacy Policy unless we clearly express otherwise.
Contact Information
If you have questions about this Privacy Policy, please email us at getsupport@theokoffler.com
*This Privacy Statement was last updated on January 23, 2023.